9th Thoracic Vertebra Drypoint Print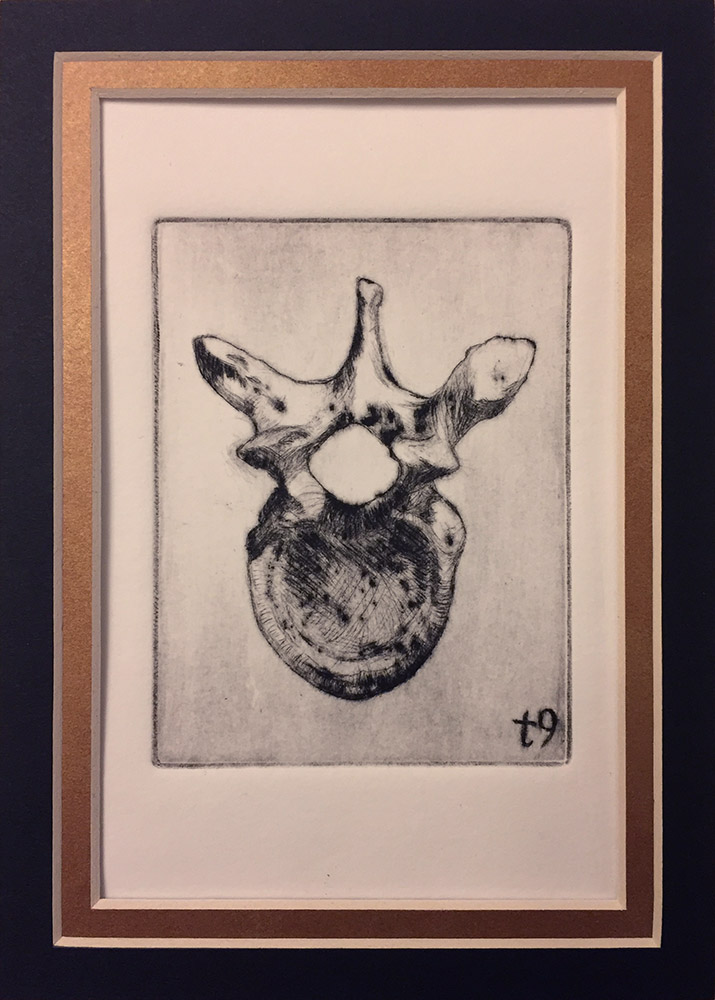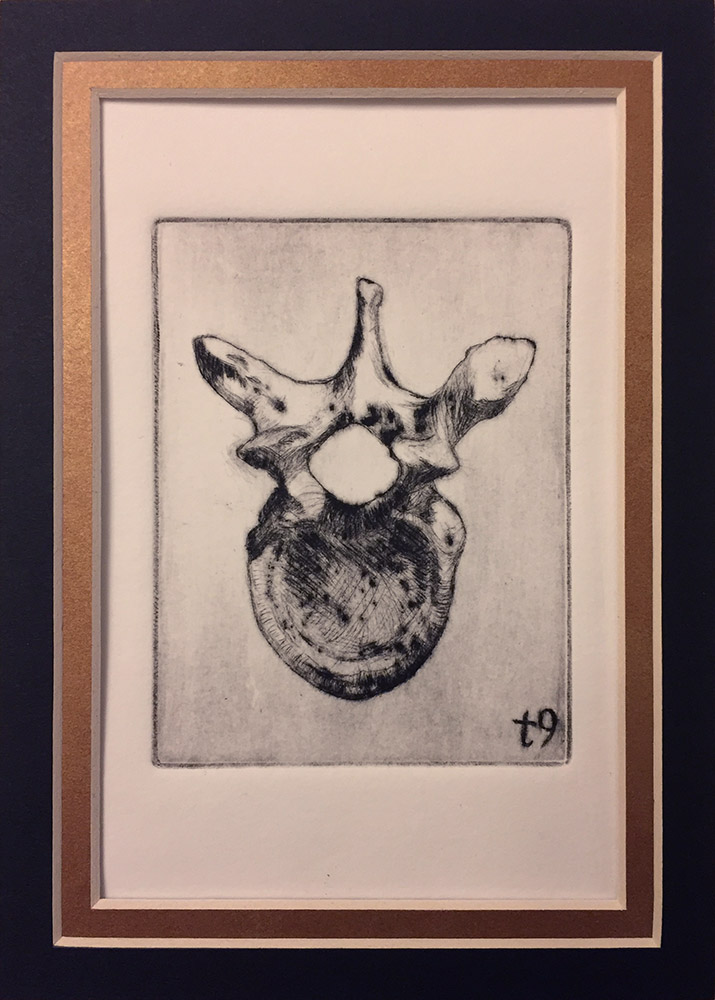 9th Thoracic Vertebra Drypoint Print
Double click the image at left to view larger.
These are hand pulled original drypoint intaglio prints made with oil based carbon black ink on Legion Lenox 100 paper. This is a small limited edition of just 17 prints created while I am learning the many techniques used in this process. Since each print is inked and pulled by hand, there are slight variations between the each original print.
Limited edition of 17
4" x 3" image size
6" x 5" paper size
Hand numbered and signed by the artist
Prints come behind a 7" x 5" black and gold double mat, mounted to an 8" x 10" gray mat board, or mounted to an 8" x 10" black backing board, ready for framing. Please specify your preference at checkout.
Drypoint prints are made by drawing or scratching lines into a plate made of plastic or metal to create a burr that will hold ink. The artist then scrapes ink into the grooves on the plate and wipes the excess. Dampened paper is laid on top of the plate and it is run through an intaglio press, leaving an ink print on the paper.